TMJ Disorder Treatment in Manahawkin
TMJ disorder can cause chronic jaw pain and headaches, facial pain, difficulty swallowing and other symptoms. We offer diagnosis and treatment to bring you relief.
Image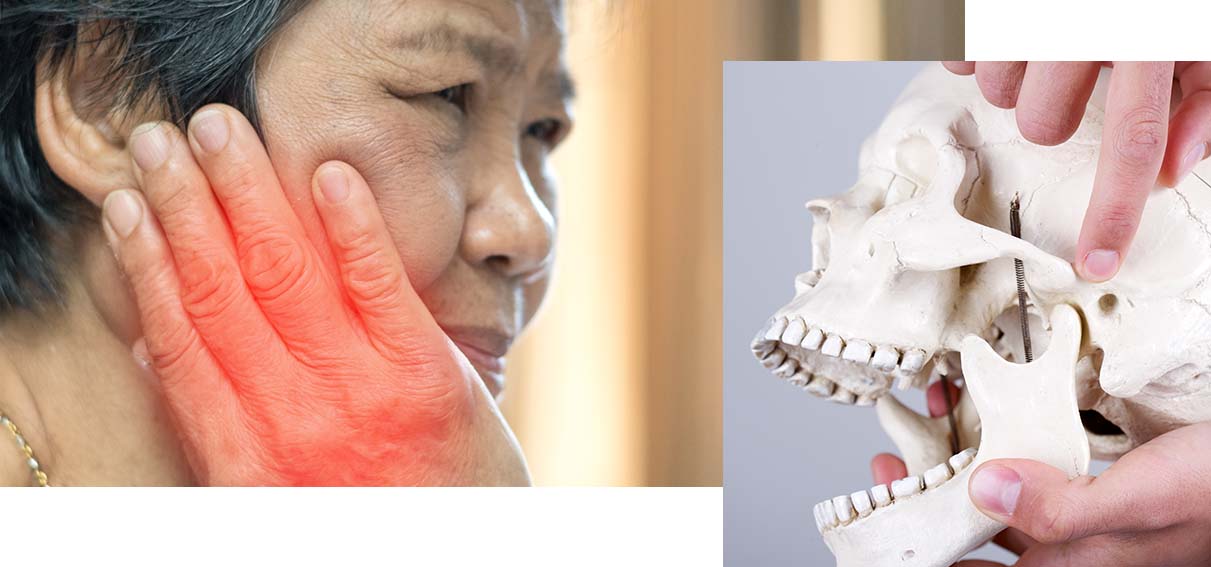 What is TMJ Disorder?
TMJ disorder is the name for the group of conditions that can cause inflammation and pain in the joint between your lower jaw and your skull. Symptoms can include chronic pain, headaches, difficulty opening your mouth or swallowing, and a clicking or popping feeling when you are chewing.
Image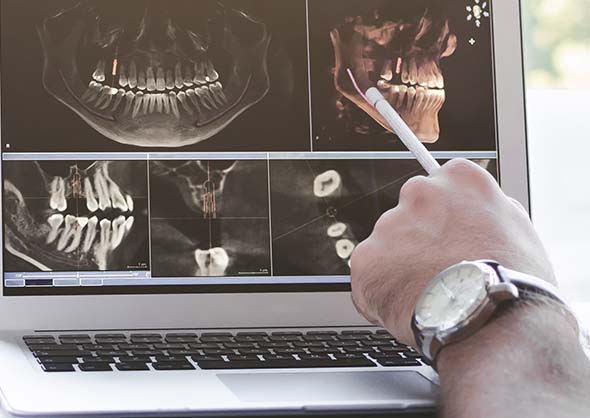 TMJ Diagnosis
TMJ disorder can have a number of causes, including stress, genetics, injury to the jaw, and arthritis. Diagnosis focuses on identifying the root cause of the disorder and can include an examination of your teeth and jaw structure, discussion of your overall health and stress level, and whether you suffer from conditions such as teeth grinding, malocclusion, or arthritis.
TMJ Treatment
Once the root cause is found, we will recommend the appropriate treatment to relieve symptoms. TMJ treatments may include anti-inflammatory or other medication, physical therapy, stretching or massage, orthodontic treatment of bite issues or grinding, or stress reduction. We may also treat any chronic underlying health conditions that may be causing the TMJ disorder symptoms.
Image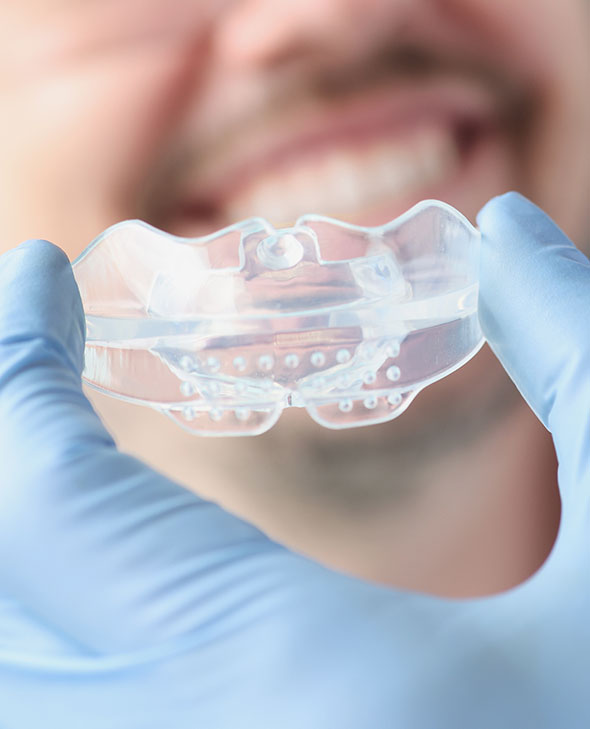 Frequently Asked Questions
Am I at risk of developing TMJ disorder?
The major risk factors for TMJ disorder are arthritis, jaw injuries, clenching or grinding teeth, chewing your fingernails or excessively chewing gum, misaligned teeth or bite, and connective tissue disease in the temporomandibular joint. Speak to your dentist to learn more.
What can I do at home to manage TMJ disorder symptoms?
If you are experiencing jaw pain, you may be able to find relief by gently massaging the muscles around your jaws. A warm or cold compress placed over the affected area may also help. Relaxing your jaw muscles can also bring relief. To relax your jaws, open your mouth so your teeth are slightly apart, and rest your tongue on the floor of your mouth. It can also help to reduce stress on your jaws by avoiding hard, sticky, or chewy foods.